Current price on sq.m. in Tbilisi ($)
Price change per sq.m in Tbilisi ($)
For Sale 129 m² Apartment in Vera dist.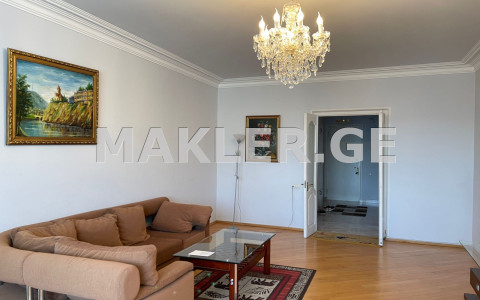 For Sale:
531760 / 4122.18 m²
Address:
Tbilisi, Kostava st., Vera
Additional information
Isolated kitchen,
Furniture,
Built-in furniture,
Household appliances,
Security,
Corner apartment,
Elevator,
Gas,
The apartment, which I would like to offer you exclusively, is located in the prestigious district of Tbilisi, Vera, on Kostava Street.
The apartment is corner, bright, cozy, with separate rooms and a separate kitchen.
The infrastructure is developed all around. From the balcony there is a view of Mother Kala.
The apartment is for sale with furniture and appliances.

For more information, please call to my number.
Contact Person
მაიკო ვაშაკიძე
Senior Realtor
+995 32 2471020
+995 595 925010
maia.v@makler.ge
მსგავსი განცხადებები