Current price on sq.m. in Tbilisi ($)
Price change per sq.m in Tbilisi ($)
For Sale 85 m² Apartment in Mtatsminda dist. (Old Tbilisi)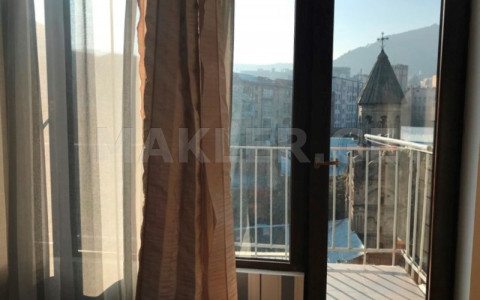 For Sale:
336168 / 3954.91 m²
Address:
Tbilisi, Sanapiro st., Mtatsminda (Old Tbilisi)
Additional information
Isolated kitchen,
Furniture,
Household appliances,
Phone,
Internet,
Dual aspect,
Elevator,
Central heating,
Gas,
For sale! 80 sq.m. 3-roomed apartment on the Sanapiro (baratashvili) street, near baratashvili bridge. Solid and beautiful building. Two bedrooms and a living room. The apartment is renovated, with beautiful views on the Mtkvari side, as well as on the side of the yard - the whole Mtatsminda region! Ideal for both residential and tourism business!
მსგავსი განცხადებები